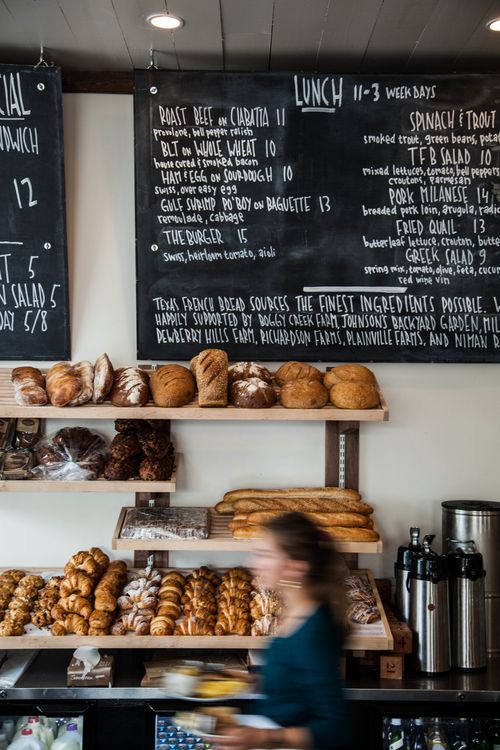 Hand Crafted Neighborhood Dining
Texas French Bread is a bakery/café at 29th and Rio Grande St. in central Austin, Texas. Since 1981, Texas French Bread has made freshly-baked artisan breads, pastries, and desserts from scratch. We also serve homemade sandwiches, soups, salads, deliver box-lunches, and brew first rate locally roasted coffees. We place a heavy emphasis on local and sustainably raised foods.
We also serve dinner on Wednesday through Sunday evenings until 10 pm. Our menu combines many of our deepest culinary interests with European bistro standards; the cuisine represents a modern take on the techniques of traditional French country and Mediterranean cooking. We follow Alice Waters' dictate to seek out the local, the fresh, the simple, the nutritious, and the beautiful, and to serve these in season at their peak.
Want more? Sign up to our owner's weekly newsletter to receive updates on the restaurant life at Texas French Bread. Read the full history of Texas French Bread, written by owner Murph Willcott.