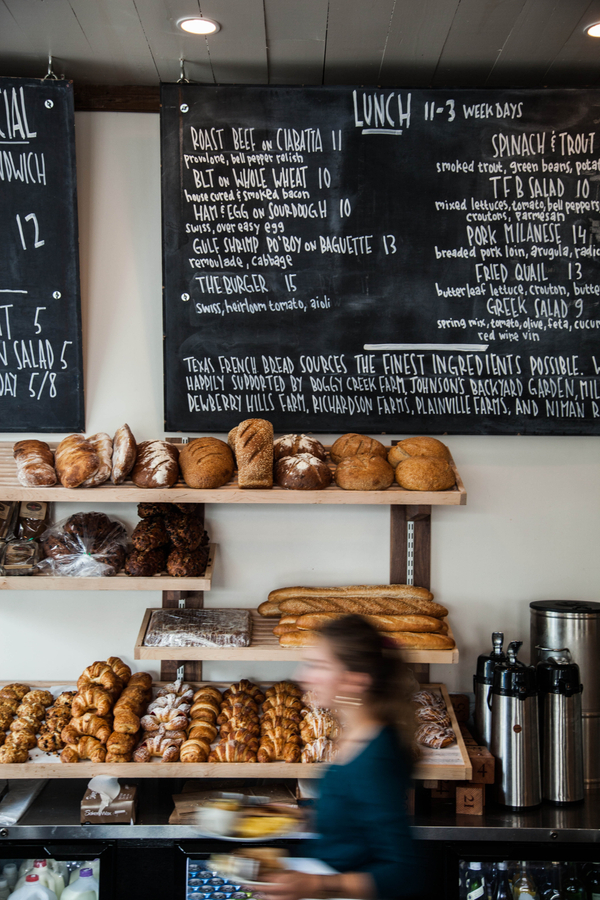 Hiring Opportunities
Line Cooks
Looking for line cooks to work breakfast and/or dinner service periods at Texas French Bread. We're interested in employing bright, enthusiastic individuals who communicate well and want to work in a chill environment.
Line cooks at Texas French Bread benefit from good healthcare (including medical, dental, and vision options), raises based on commitment and a good attitude, and a great environment of co-workers who support each other.
Email info@texasfrenchbread.com with résumé to apply.
Candidates must have:
Appreciation for quality ingredients
Ability to focus,multitask, & work under stress
Interest in clean working environment and organization
Ability to take constructive criticism and follow direction
Flexible schedule
Experience not necessary - we are happy to train the right candidate!