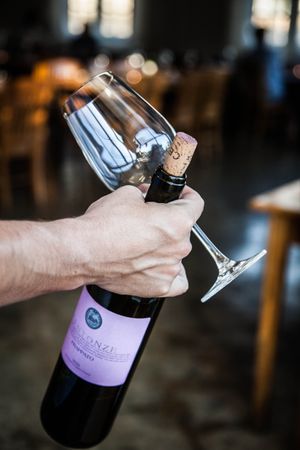 Now Hiring: Farmer Market Reps, Baker, Driver
Our industry has a well-earned and historic reputation for exploiting workers with poor pay, long hours, tough working conditions, and too frequently, harassment toward tipped workers. At Texas French Bread, we strive to do better. We make financial remuneration and fair working conditions for our staff a top priority of the business. We are committed to paying fair and equitable wages to staff, including options for affordable health insurance, sick pay, and paid time off.
In early 2020, the uncertainty around pandemic business conditions allowed us to take a step that we had long hoped to accomplish. We eliminated sub-minimum tipped wages for our front of house staff and increased minimum base pay for all TFB staff to $15 per hour. While we recognize that $15 per hour will not make any of our staff rich, especially given the cost of living in Austin, we believe it is a step in the right direction and we endeavor to do better as business conditions improve.
To support our efforts in this regard, we charge a 20% "equitable wage" service fee on all retail products and orders (excluding wholesale and farmers market purchases). We have also taken steps to increase certain prices in order to ensure the ongoing viability of our business model.
If you are looking for work that you can feel good about, at a company that strives to do things the right way, consider applying with us. Send us your work history and a short note about why you would be interested in us and how work at Texas French Bread would fit your goals. We'd love to hear from you.
Email info@texasfrenchbread.com with resume to apply.
Candidates must have:
Current food handlers certification
Clean driver record, current Texas drivers license
Appreciation for quality ingredients
Superior work ethic and dedication
Ability to focus, multitask, & work collaboratively
Ability to contribute to clean working environment and organization
Flexible schedule, available on the weekends and holidays which are our busiest times
Experience not always necessary - we are happy to train!